The simplest way to run a CSO
Fairmint give promising companies the ability to receive financing globally, continuously and compliantly with a simple "Invest now" button. Try it for yourself by investing in Fairmint now!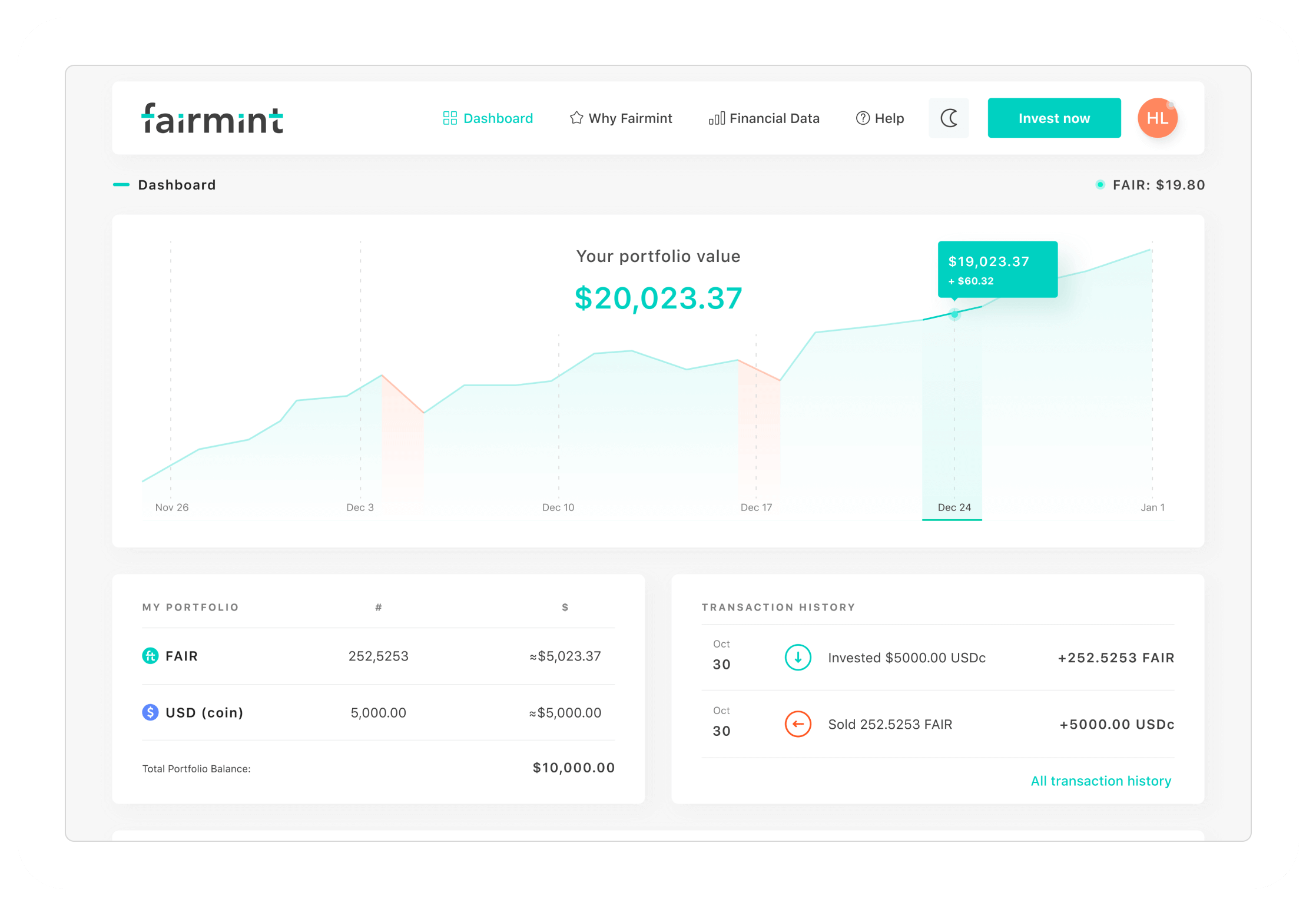 - 01
Interested in investing
Whether you just discovered a new business or want to support one you've used for years, you're just a click away from investing and benefiting if the company succeeds.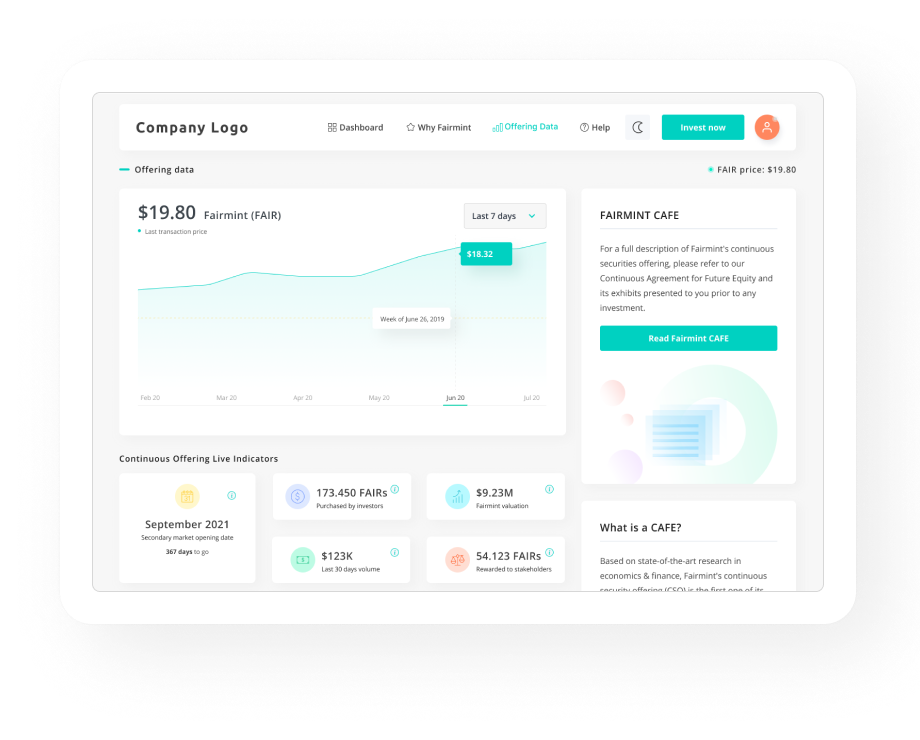 A unique investment experience
- 1
︎︎Raise from your website, with your brand
With Fairmint, the entire investment experience takes place entirely on *your* website (or app). Fairmint's investment app is customized to match your brand.
- 2
︎︎From intent to investment in less than 10 minutes
Leveraging years of product development experience, we crafted an optimized investment process that makes investing ridiculously easy, even for a non-initiated audience.
- 3
Compatible with your IT infrastructure
Deploying Fairmint on your infrastructure is extremely easy: no servers, no maintenance... Fairmint is a 100% serverless application that can be deployed in minutes, you only need an AWS account.
Crafted with love from IDEO Studio, San Francisco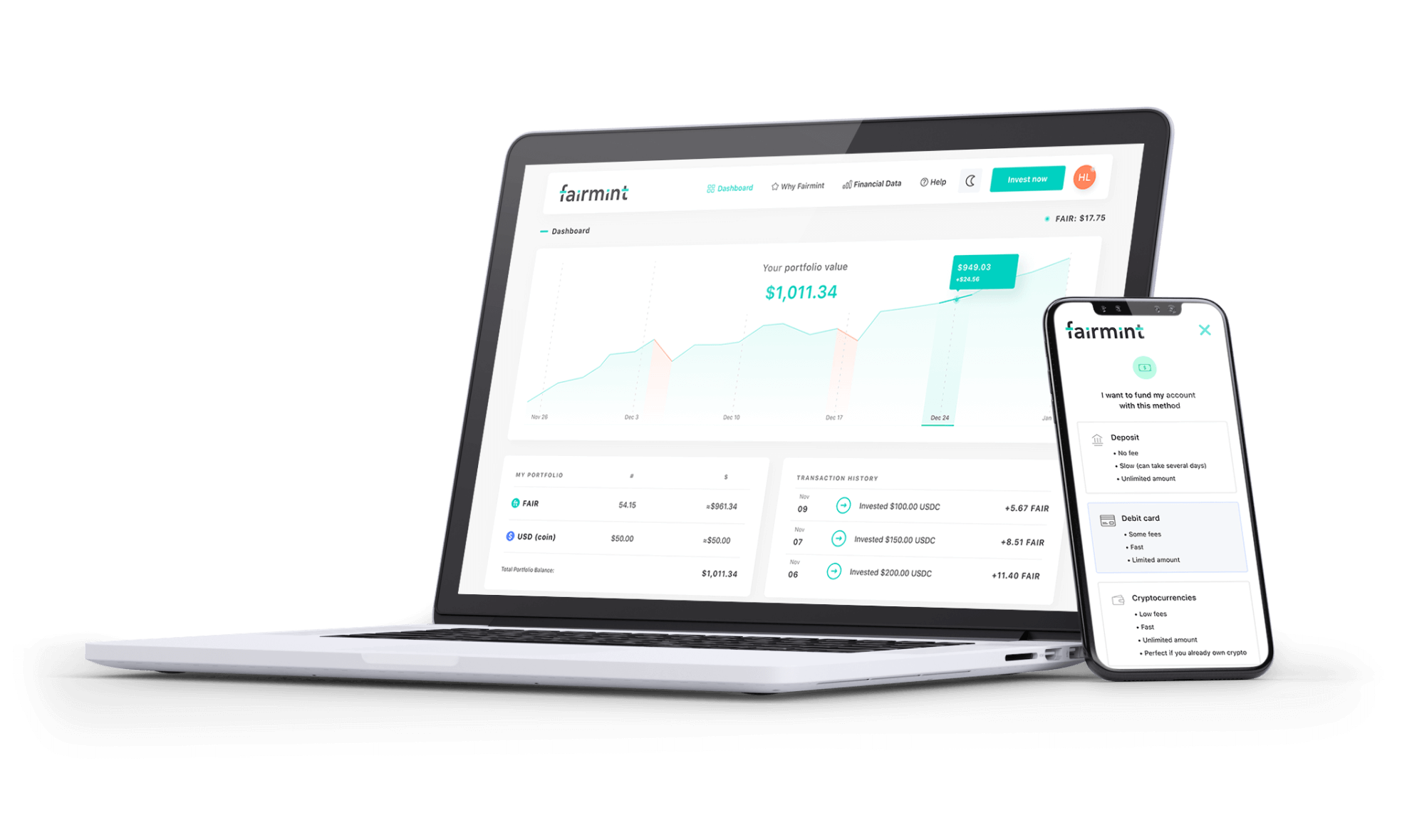 Compliance is a serious matter
We built the product and the ecosystem of trusted partners to make sure your CSO will be fully compliant, no matter your jurisdiction.
ID Verification
Fairmint embeds friction-less ID verification for businesses and individuals to make sure you know who your investors are.
Anti Money Laundering
Fairmint integrates award-winning AML data and technology to prevent criminals from investing in your company.
Accreditation Verification
Fairmint gives you the tools needed to reserve your CSO to the investors legally allowed to invest.
Our partners
An ecosystem at your service